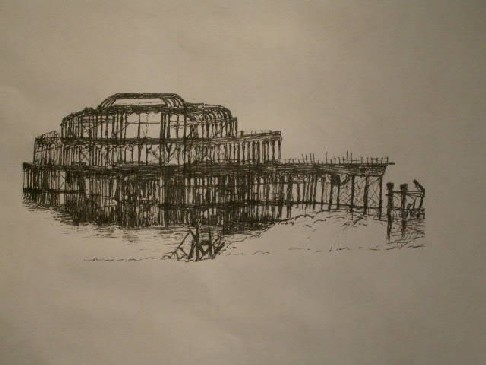 Don't leave it too late to maintain your foundations...
Anxious?

Depressed?

Worried?

or just need some extra support?

...then Creative Counselling can help you.

Services Offered

Counselling Brighton
Couples Counselling Brighton
Supervison Brighton and surrounding areas
Case Study and Essay preparation and support
Training in Difference and Diversity
Twenty years of experience working with individuals, couples and groups.


Individual and Couples Counselling in Brighton and Supervision throughout Sussex

I am now offering online counselling, supervision and case study support by either Zoom or What's App video/voice call as well as telephone counselling and supervision.

Location is near Queens Park with easy parking and bus routes very nearby.
Call 07752 009769 or email marksawyercounselling@gmail.com to arrange your first counselling appointment.

Supervision sessions available

I also have some supervision sessions available. I'm an experienced supervisor who has worked with individuals and groups since 2009. I can offer sessions to suit your need. I see weekly, fortnightly and monthly supervisees, ranging from 50 minute sessions to 2 hour sessions. Call or email me and we can set up an initial session to discus your needs. I offer supervision in Brighton and surrounding areas.

Hello and welcome to my website. My name is Mark Sawyer and I am a highly experienced and accredited member of the BACP; a Gestalt Centre and Brighton University approved supervisor. I work as a counsellor and clinical supervisor in Brighton and throughout Sussex. Therapy sessions are charged at £70 per session for individuals and £85 per session for couples. Supervision is £65 per 50 minute session. You can pay by BACS Transfer, cheque or cash. I offer a warm and friendly approach, where clients get the help they want.

About Mark

I am an Accredited member of the British Association for Counselling and Psychotherapy (BACP), a Professional Standards Authority (PSA) Registered Independent Counsellor/Psychotherapist. I hold an Advanced Diploma in Humanistic Counselling from West Kent College and a Diploma in Supervision from Wealden College. I have over twenty years of experience as a counsellor and fifteen years as a supervisor.

Mark's practice
I work with clients presenting with issues including depression, family problems, disability, intimate relationships, issues for survivors of sexual abuse, bereavement, anxiety, life dilemmas, cult survivors, (whether religious, political or comercial), sexual identity, anger and infertility.


Contact me via my secure voicemail 07752 009 769 to book a start time and for more information. There are daytime and some evening appointments available.
Or contact via email marksawyercounselling@gmail.com

You can also follow me on twitter



I'm registered with Aviva Healthcare to offer you psychotherapeutic counselling under their insurance scheme.

I'm hoping to reintoduce Smilo, my ten year old Cockapoo dog to our sessions, (in agreement with clients). Smilo can help deepen the therapeutic process and support healing. If you would like Smilo to join sessions please let me know, these sessions are likely to be in Lancing. Cockapoos are also hypoallergenic so no need to worry about allergies.

My counselling and supervision practice is LGBT and Trans affirmative.

I also offer case study and essay consultation to counselling and psychtherapy students as part of my supervision practice. So if you are struggling with a case study, need further guidance, help with process commentary or linking theory to practice then call 07752 009769 or email marksawyercounselling@gmail.net I am also able to helpqualified counsellors through the BACP Accreditation process.